English Ivy
English Ivy is a great plant for shady porches that get very little light and usually only need to be watered about once a week. You can use wire topiaries to create unique designs due to the plant's tendency to trail whatever shape it's put in.  It can also be planted in hanging planters, pots with other plants or on their own.
Umbrella Tree
These plants prefer indirect sunlight and warmer temperatures, so bring them inside when temperatures start to drop. They require proper draining when watered but only need to be watered when the soil is completley dried out. Be careful if you have pets as these are slightly toxic to cats and dogs.
Bird of Paradise
Bring the tropics to your home with this gorgeous plant! They can live in shady areas but will bloom more when in direct sunlight. These plants can grow up to 5-6 feet in height and will need to be repotted each spring.
Tradescantia Zebrina
Another low maintence foliage option that will bring some color to your porch. This plant does well in shadier areas but be sure to give it some sunlight so it does not lose its stripes or color. They can be watered when the soil is completely dry.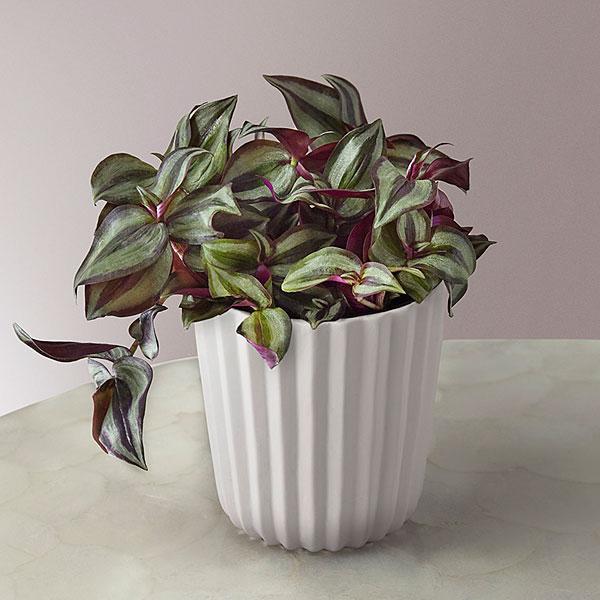 Boston Fern
You'll want to keep the soil damp for this foliage, but they will thrive in the shade. These plants do great in plant hangers and macrame hangers to add some greenery to your porch. Be careful during summer though, this fern with need watering almost daily to maintain a moist bedding.
Wax Begonia
This is a beautiful flowering option that does well with sunlight and also shade. You'll be able to enjoy blooming flowers almost year round as long as you give at least an inch of water a week. Another great thing about this option is that they come in three color options: red, pink, and white so you can coordinate with the exterior of your home.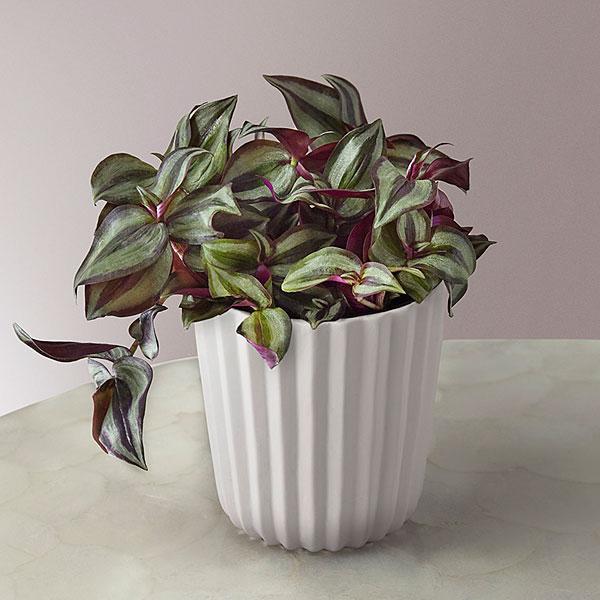 All plant content was sourced from CostaFarms.com.